Introducing FVM Horsesboxes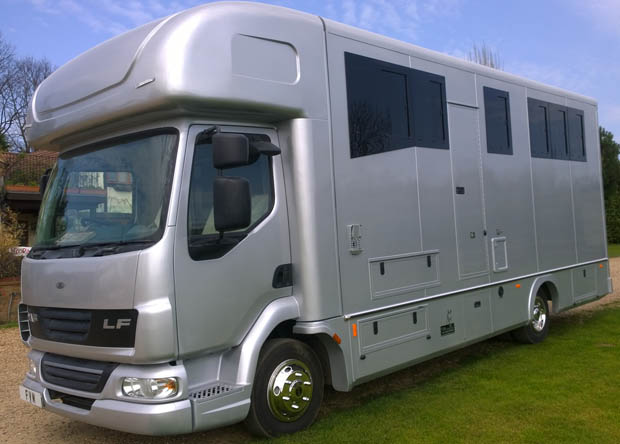 Thank you for visiting our website. FVM Horseboxes are based in Millbrook in Bedfordshire. We are conveniently placed for access to our workshop from the M1 motorway.
At FVM Horseboxes we specialise in the production of custom built horseboxes. We can provide a full range of quality horseboxes from 2-6 horses. From day to full bespoke luxury living accommodation with partitions, loading gates and ramps. All made to order. Luton pods fitted. Tilt or Fixed Cab. GPR or alluminium construction with a tilt or fixed cab facility available, both with integral cabs. We can provide you with the chassis or of course we can build on your existing one. If you are interested to see some of our completed projects please read our examples page and of course contact us with any questions you might have.
Second hand horseboxes bought and sold.
FVM Horseboxes cover all areas of your Horseboxes needs from general repairs, refurbishments to MOT's, paintwork, bodywork and servicing.
With a variety of offerings to choose from, we're sure you'll be happy working with us. Look around our website and if you have any comments or questions, please feel free to contact us.